The Artists of Buffalo
Home to an eclectic group of artisans that run the gamut of artistic mediums. Blending practice and passion across a diverse canvas, Johnson County offers a vibrant and dedicated art community.
Bronze statues and murals, contributed by local and visiting artists, dot the downtown landscape paying tribute to our western heritage, while art galleries and pitter centers offer a wide ranch of admirable art one can see, wear or learn how to craft.
Take a Stroll
Stroll the city block lined with artisans and galleries, beginning at E Benteen Street.
1. Potters Depot – Pottery Classes & Handmade Creations
2. Arrowhead Forge – Working artist blacksmith shop
3. Crazy Woman Fine Art Gallery – Wyoming Landscape Art
4. Crazy Woman Square – Murals & the bronze work of Hugh Jennings
5. The Hitching Post – Bronzes, Art, Longmire Books, Fine Cigars & More
6. FNB Parking Lot – Features the bronze work of D. Michael Thomas
7. Gigi's – Local Artist-Images of the West & Portraits by Lin
8. WY In Color Gallery – Jewelry, Art, Pottery, Leather Work, Books 9. Bucking Bucking Buffalo – Longmire Headquarters, Books & Merchandise
10. Occidental – Live Music Nightly, Thursday Night Jam
11. Johnson County Arts & Humanities Council – Workshops, Writers Guild
12. Margo's Pottery – Ceramics, Stoneware, Blown Glass, Metal Art
13. Powder River Art Gallery – Fine Art, Bronzes, Prints, Longmire Art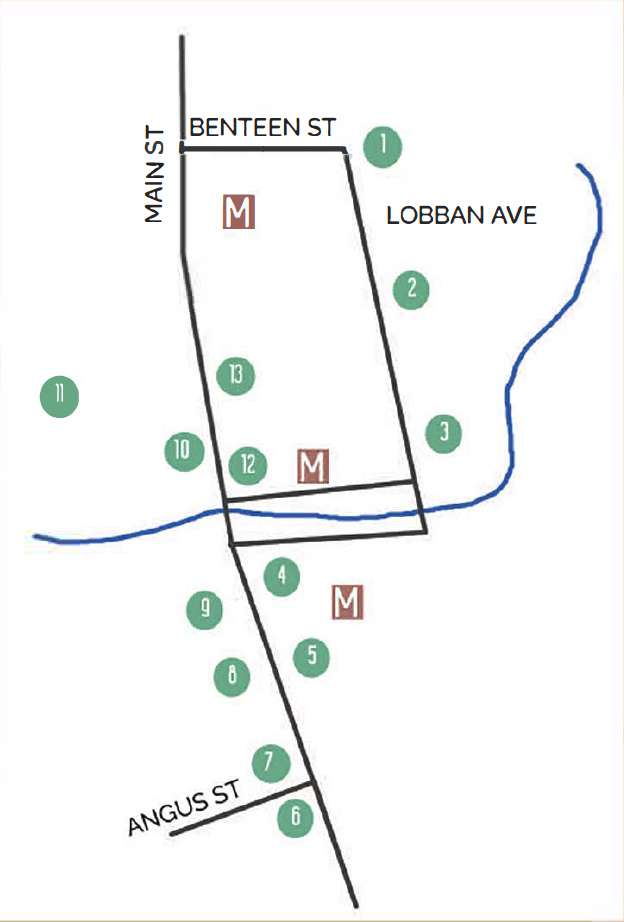 THE MURALS
Crazy Woman Square, the Margo's Pottery building and Great Divide Fabrication building are home to hand painted murals downtown. Our murals reflect the artistic expression of our history and culture by local painters Marchel Kelley, Jenny Wuerker, Aaron Wuerker and visiting painters from Colorado.
THE WRITERS
Home to authors, the likes of Gene Gagliano, Steve Rzasa & Craig Johnson, the area boasts a variety of genres. From the famed Longmire Series, to Sci-Fi and children's books, we've got a little something for everyone.