connect with what really matters
Unplug in Buffalo & Kaycee, WY
Where the rolling plains of the Old West meet the towering peaks of the Bighorn Mountains. Experience one of the last unspoiled places in the American West.
take a break. find yourself.
Experience The West
With 189 thousand acres of untamed wilderness, there is room for adventure everywhere you turn in Johnson County, Wyoming. From hiking and horseback riding to mountain biking and mountain climbing to skiing and snow machining, there are plenty of thrills found in and around the Bighorn National Forest year-round.
find your adventure
In The Big Horn Mountains
A shortlist of some must see destinations, around Buffalo and Kaycee, WY.
PLAN YOUR OUTTING
Four visitors tell you why they never want to leave. Read their experiences!
HEAR THEIR STORIES
From outlaw country to Indian territory, get an inside peak into the stories and even stand in the exact places where history was made.
STEP BACK IN TIME
start your journey to the western frontier
Travel Itineraries
Your guides to the perfect weekend getaway or extended stay in Buffalo and Kaycee, Wyoming. Click each itinerary below to get yours today!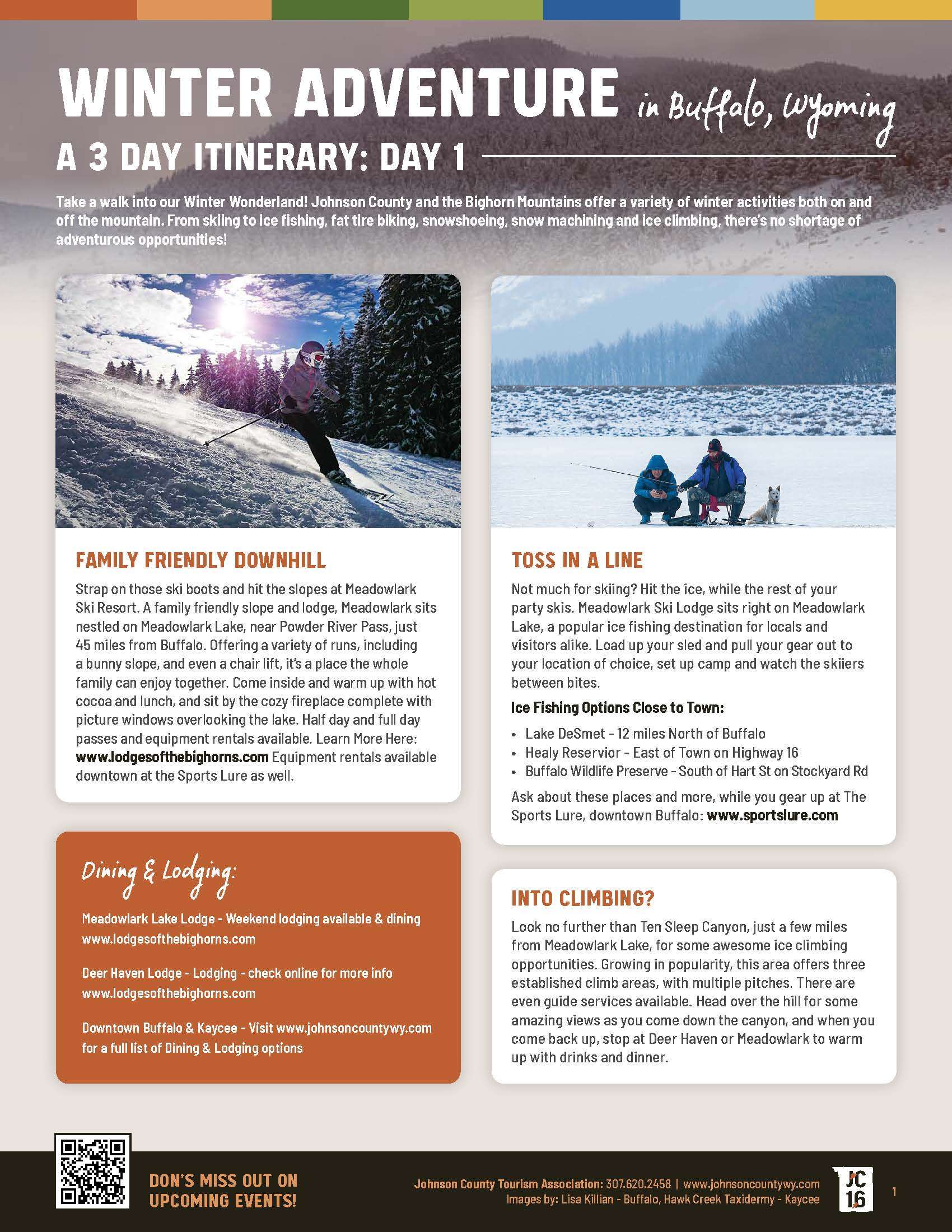 3 Days of Winter Adventure
Step into a winter wonderland for adventure in Johnson County that you might not expect. From skiing to snow machining, make it a weekend for the whole family.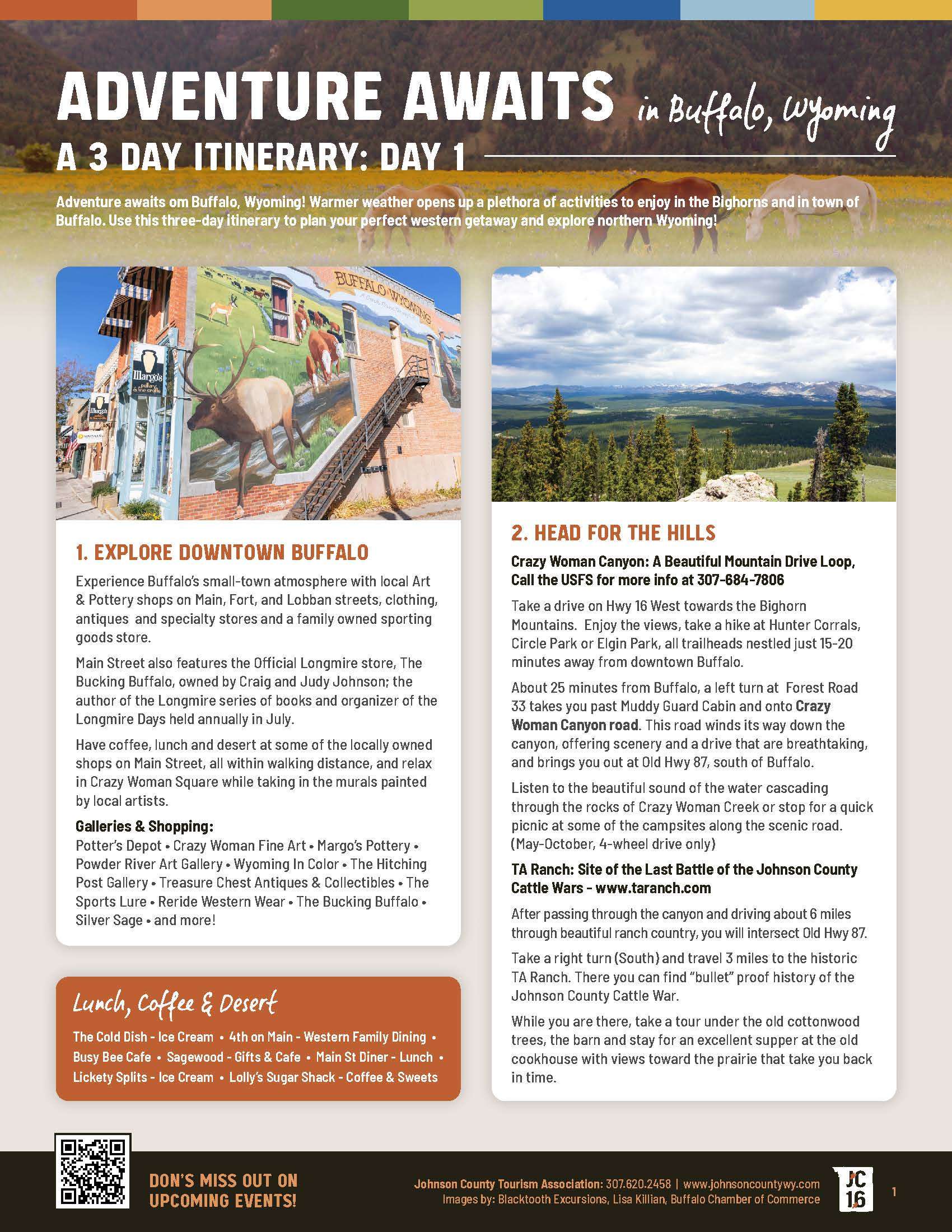 Make it A Long Summer Weekend
With more activities than you can shake a stick at, Johnson County offers a family getaway like you can't imagine. Plan your next summer adventure here!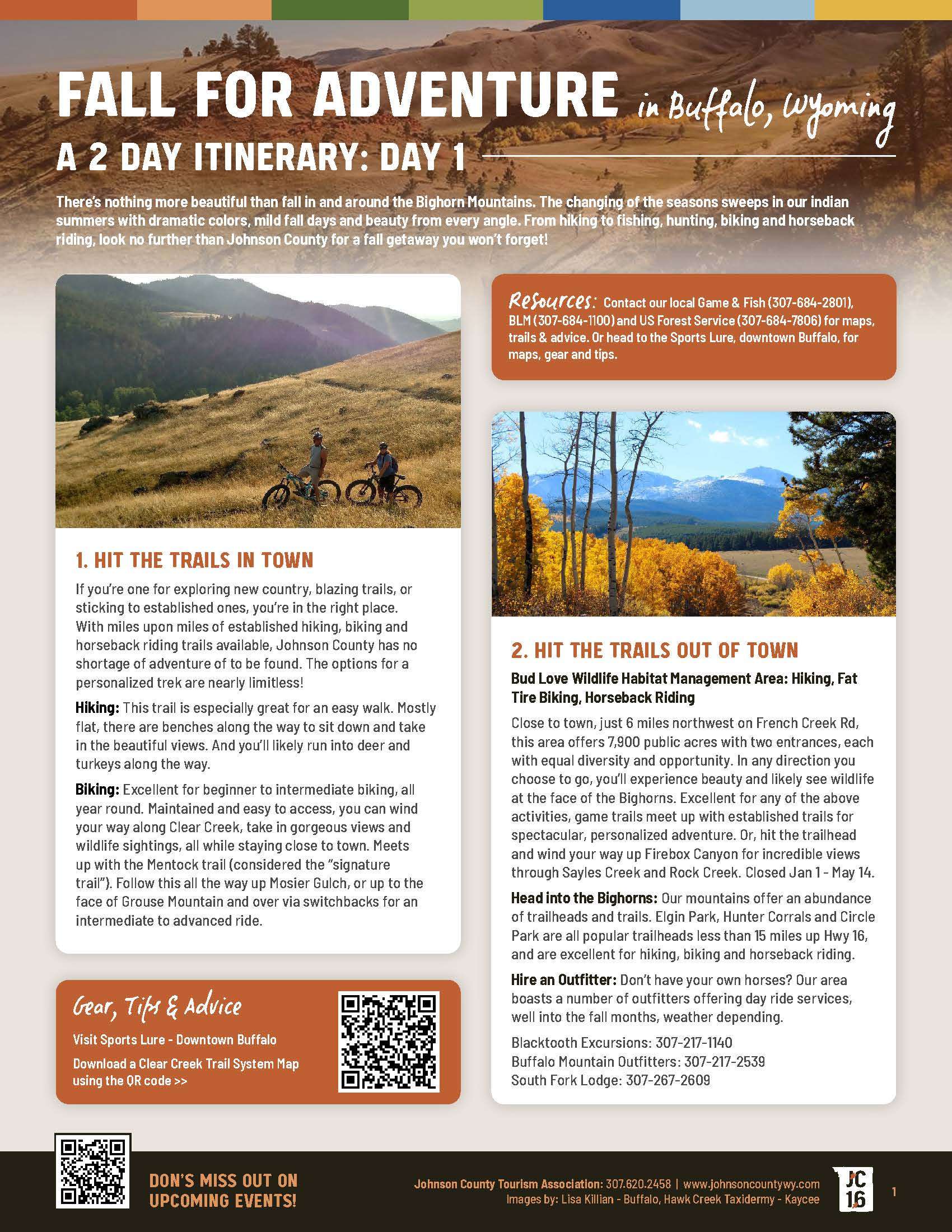 FALL IN LOVE WITH JOHNSON COUNTY
Take in the sweeping changing of the seasons with hiking, fishing, biking and horseback riding. This will be a fall getaway you won't forget!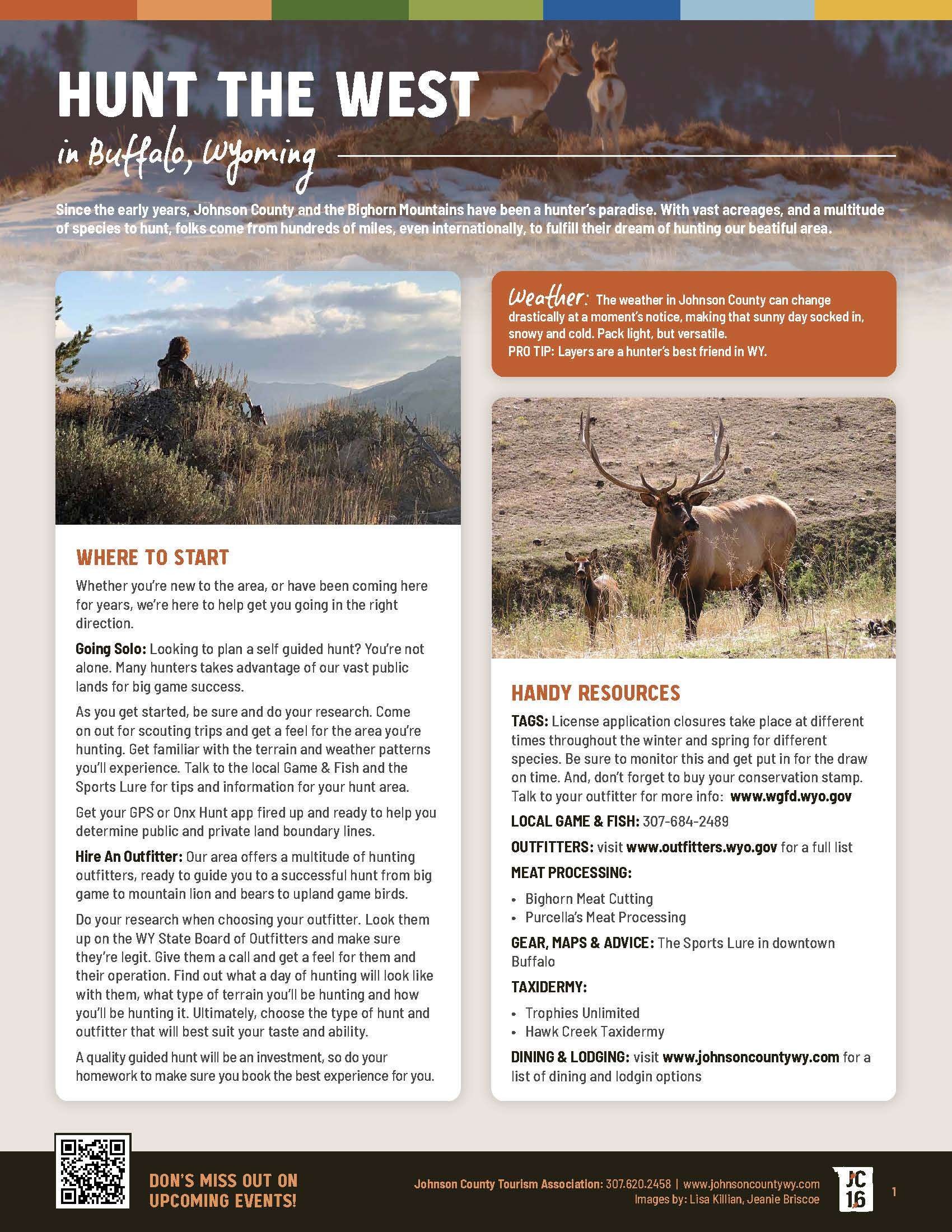 Fall for Adventure: Hunt the West
A quick look guide for making that dream hunt in Johnson County become a reality. Find your next hunting paradise. Get started with this guide and helpful resources.
don't miss out
Stay Connected
Subscribe to receive updates, stories and resources to help plan your adventure in Johnson County.
You can unsubscribe at any time