There's nothing more beautiful than fall in and around the Bighorn Mountains. The changing of the seasons sweeps in our indian summers with dramatic colors, mild fall days and beauty from every angle. Dive into a fall getaway of scenic hiking, fishing, biking and horseback riding with our Two Day Fall Itinerary series.
You can move straight to Day Two by clicking the link at the bottom or download the complete 3 day itinerary. Get ready to fall in love with Johnson County.
Hit the Trails
If you're one for exploring new country, blazing trails, or sticking to established ones, you're in the right place. With miles upon miles of established hiking, biking and horseback riding trails available, Johnson County has no shortage of fall adventure of to be found.
From "close to" and "in town" trails to secluded trailheads miles from town, the options for a personalized trek are nearly limitless.
In Town
Clear Creek Trail System, a very popular, year round route, offers 7 miles of multi-use, maintained trails winding it's way along Clear Creek. Starting on the east side of Buffalo, you can join the trail system all the way through town, including Main Street, Burritt and Klondike Road.
This trail winds all the way up towards Mosier Gulch, where it meets up with the Mentok trail which takes you into Mosier Gulch and up to Grouse Mountain.
Hiking:
This trail is especially great for an easy walk. Mostly flat, there are benches along the way to sit down and take in the beautiful views. And you'll likely run into deer and turkeys along the way.
Biking:
Excellent for beginner to intermediate biking, all year round. Maintained and easy to access, you can wind your way along Clear Creek, take in gorgeous views and wildlife sightings, all while staying close to town. Meets up with the Mentock trail (considered the "signature trail").
Follow this all the way up Mosier Gulch, or up to the face of Grouse Mountain and over via switchbacks for an intermediate to advanced ride. Learn more on our blog – Fat Tire Fantasy in the Bighorns
Get a Clear Creek Trail System map here.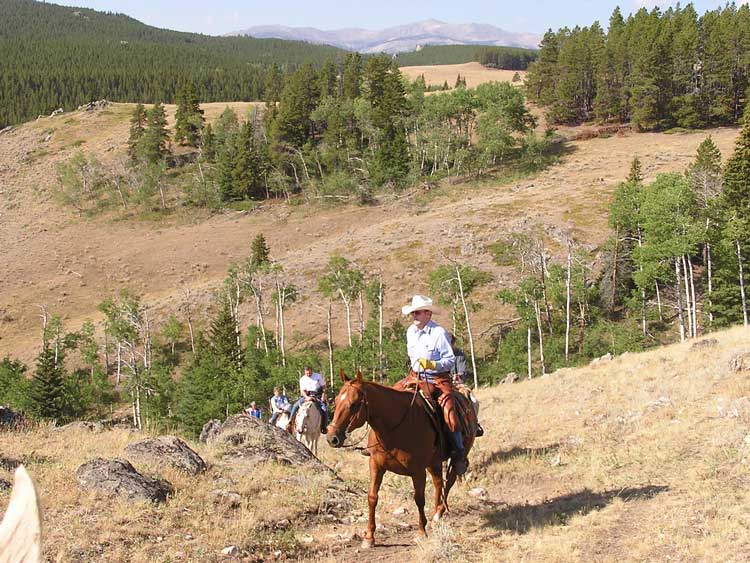 Out of Town
Bud Love Wildlife Habitat Management Area:
Hiking, Fat Tire Biking, Horseback Riding – Close to town, just 6 miles northwest on French Creek Rd, this area offers 7,900 public acres with 2 entrances, each with equal diversity and opportunity.
In any direction you choose to go, you'll experience beauty and likely see wildlife at the face of the Bighorns. Excellent for any of the above activities, game trails meet up with established trails for spectacular, personalized adventure.
Or, hit the trailhead and wind your way up Firebox Canyon for incredible views through Sayles Creek and Rock Creek. (Closed Jan 1 – May 14.)
Contact our local Game & Fish (307-684-2801), BLM (307-684-1100) and US Forest Service (307-684-7806) for maps, trails & advice. Or head to the Sports Lure, downtown Buffalo, for maps, gear and tips.
Head into the Bighorns:
Our mountains offer an abundance of trailheads and trails. Elgin Park, Hunter Corrals and Circle Park are all popular trailheads less than 15 miles up Hwy 16, and are excellent for hiking, biking and horseback riding.
Hire an Outfitter:
Don't have your own horses? Our area boasts a number of outfitters offering day ride services, well into the fall months, weather depending.
Blacktooth Excursions – Click Here
Buffalo Mountain Outfitters – 307-217-2539
South Fork Lodge – Click Here